Cart (

0

)
Recently Added

0

Item
Total

€0,00
The item you just added is unavailable. Please select another product or variant.
Cart (

0

)
Recently Added
Total €0,00
The item you just added is unavailable. Please select another product or variant.
Art opens up the world. It possesses the potential to comfort and mirror feelings, thoughts and perspectives in contemporary culture. Art makes a difference. 
The aspiration behind ARTiiG came from the desire to make art more accessible to people by introducing it into the public space we all share. ARTiiG constitutes an alternative perspective and expands the concept of art to be something wearable. Introducing a collection of beautiful organic sweatshirts and hoodies, featuring original art prints in a limited and numbered edition, ARTiiG's aspiration is for art to be seen and discovered in a more direct way — on people, in the streets. Experiencing art in this way offers a very different setting from the sometimes elitist white-cube galleries.ARTiiG wants to soften the boundaries between art and fashion and expand the general interest in art as an important part of our culture and society into something bigger. 
The name ARTiiG derives from the German word 'artig' meaning 'by good nature,' and ARTiiG's mission is to elaborate on this and combine art and fashion with good ethics.Stay ARTiiG and keep expressing, questioning, reading and studying art! The first collection is designed by Danish contemporary artist Wendy Plovmand — Founder and Creative Director of ARTiiG. This collection consists of 7 sweatshirt and hoodies for men and women, as well as unisex styles. The collections and their designs and colours are not dictated by current trends, but are carefully chosen to underline and accompany the artistic expression. Every collection is unique and with sustainability integrated as a core value, the pieces will still be relevant years from now — so there is no need to constantly stay updated and buy something new every season. ARTiiG believes in slow fashion made with sustainable materials. We don't put out collections every season, we don't follow trends and our products are made of 100% organic cotton. Sustainability is the only way into the future and we aim to inspire! 

WEARABLE ART – MERGING THE WORLD OF ART AND FASHION

The future calls for new ways of thinking about fashion. Rethinking how we can merge both looking good and feeling good about what we are wearing, ARTiiG believe that clothes possess an even deeper potential.
Art and fashion are both creative entities that enable you, in different ways, to state and express your visions of the world and the future. We believe that by bridging art and fashion, we enter something new, something undiscovered. Fashion can be more than a look — it possesses the ability to express ideas and opinions about contemporary life and culture. 
By wearing ARTiiG, you are choosing a unique piece of clothing — an expression of fashion as an art form. But you are also choosing a special piece of art. ARTiiG aspires to take the very best from fashion and merge it with the very best of art, offering a unique sense of closeness and inspiration!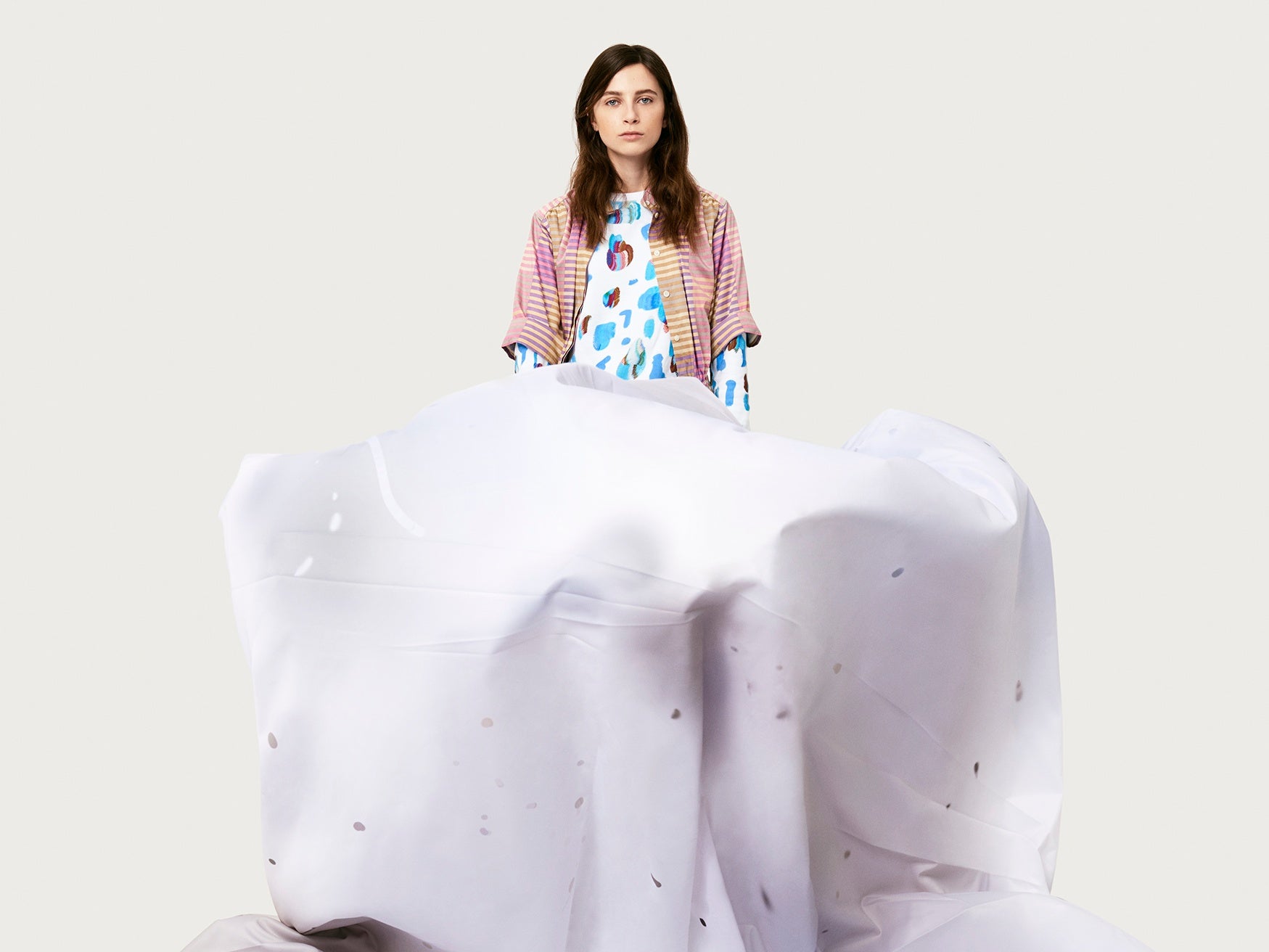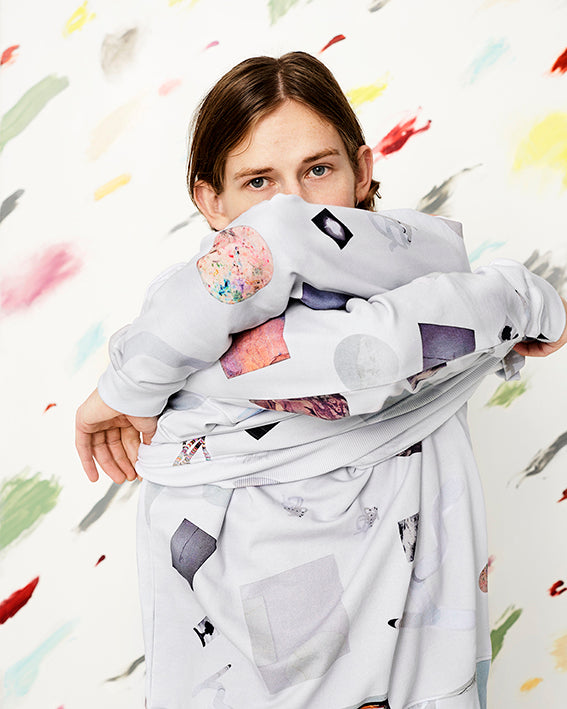 SLOW FASHION MOVEMENT - FASHION AND SUSTAINABILITY

ARTiiG aspires to combine art and fashion in the most sustainable way possible. Supporting the slow fashion movement, wearing ARTiiG is a statement that you care and are taking action in the climate situation. Acknowledging how important our choices are and what impact they are making is the way forward, and changing the way we use and think about clothes is essential. 
At ARTiiG we hope that our love of good quality clothing extends the life of the garment, and simultaneously your love for it. Wearing something unique and special has an effect on how we relate and treat the garment, and makes the wearer feel special and lucky as well. We hope to see ARTiiG ambassadors as first movers in the wearable art movement, where slow fashion — fashion with a meaning, with a story at heart — is the new norm. 
ARTiiG derives from the word "artig" meaning born to behave in a good way, and our interpretation of it is to respect, engage and make a difference. Together we can take more action and show increased interest in the world around us. Taking care of our planet following the slow fashion movement, we make our hoodies from 100% organic cotton, making sure that they are both sustainable and durable. One of the thoughts behind this decisions is to make sure that you can wear, love and appreciate your sweatshirt for as long as possible, increasing your awareness and attention on sustainable consumption and its positive effect on our environment. It's time to think, it's time to take action — join ARTiiG in our journey towards a better earth! 
CONTEMPORARY ART WITH A DANISH SOUL

ARTiiG is a new Danish sweatshirt brand dedicated to the creation of high quality well-fitting hoodies inspired by contemporary art. Every style is based on a unique artistic concept and comes in a numbered and limited edition, just like an numbered art print edition you can find in galleries. 
The sweatshirt you receive from ARTiiG has a uniquely placed digital print and every piece is different. Thanks to our personalised labels you will know exactly what number and edition your new wearable art piece is from, just like a limited edition art print you would frame and hang in your home. ARTiiG pays homage to its minimalistic Danish roots by offering a well-fitted classic and timeless style paired with a unique print design — while never compromising on the quality.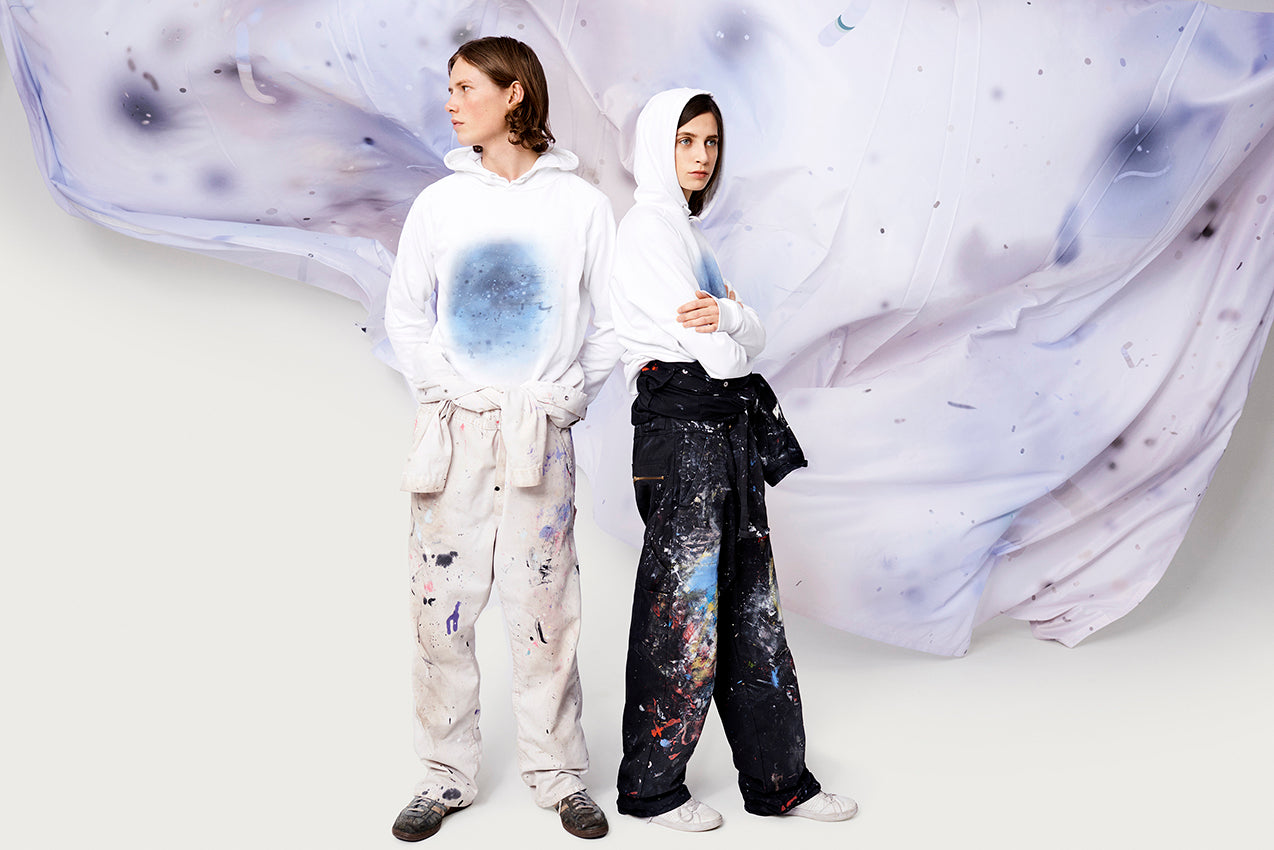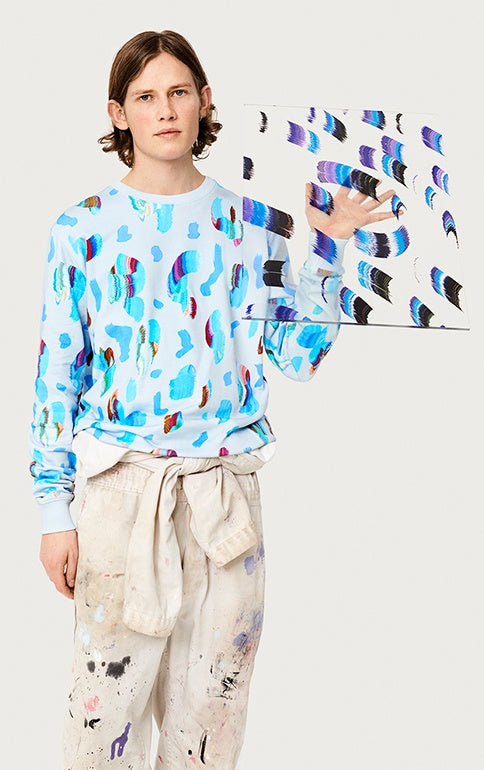 ARTIST BEHIND OUR CREATIONS

The first wearable art collection by ARTiiG is created by Danish contemporary artist Wendy Plovmand — Founder and Creative Director of ARTiiG. Three concerns led Wendy to the idea behind ARTiiG — an artistic project that combine the two things that she loves the most: art and fashion. 
Working simultaneously in both the fashion industry, as creative director, and the art world, Wendy was eager to merge the two worlds she had contributed to throughout her creative career. She wanted to make her art accessible to more people, and combining the two felt like a unique opportunity to do that. 
After working in the domain of public space and large scale commissions for several years, Wendy became more and more passionate about art that has the potential to communicate with a larger audience and her dedication to bring art into public space grew to become a larger ambition. She wanted art to not simply be accessible to those in the art world who regularly visit galleries or art shows, but to make it something everyone can experience and benefit from. 
In this fast paced digital age, Wendy wanted to create a contrast and bring her own art to as many people as possible in the physical world and not simply through social media. On the other hand, showing in a gallery for a selected crowd of people also seemed less sustainable, when looking at the bigger picture. As an artist, you tend to constantly create new work and when a show ends, the pieces are either sold or stored somewhere, while the artist is back in the studio, creating new work for the next exhibition. 
"I thought maybe there was a more sustainable way to make your art accessible to people and extend its life in the real world? And what is more accessible to people, and relevant for me to use as a canvas, than the clothes we wear?" Wendy states. 
She explains that ARTiiG came to life to show love and appreciation for art as a way of communication, questioning and being in the world.