Cart (

0

)
Recently Added

0

Item
Total

€0,00
The item you just added is unavailable. Please select another product or variant.
Cart (

0

)
Recently Added
Total €0,00
The item you just added is unavailable. Please select another product or variant.
Artist's statement:
"As an artist, I work with a range of different medias — from installations, mural painting, printmaking, objects, painting and collage. My recent work investigates the concept of digital processes as form, material, movement and change. Drawing upon found images, I transform this physical material into digital files, in order to make an abstract of this new pixelated information. By doing so, the images become corrupt and any understanding of memory and place attached to the original source, is completely transformed. Through this work, I aspire to highlight the power of the digital media — to make the familiar become unfamiliar and pose urgent questions about its wider impact upon society. 
For future collections of ARTiiG, I wish to collaborate with fellow international artists that I believe would understand and appreciate the idea behind ARTiiG — spreading the interest of art and caring for the environment by choosing sustainable fashion! ARTiiG has already handpicked the first future collaborators, and I can tell you right now — it's something you'll want to look forward to!"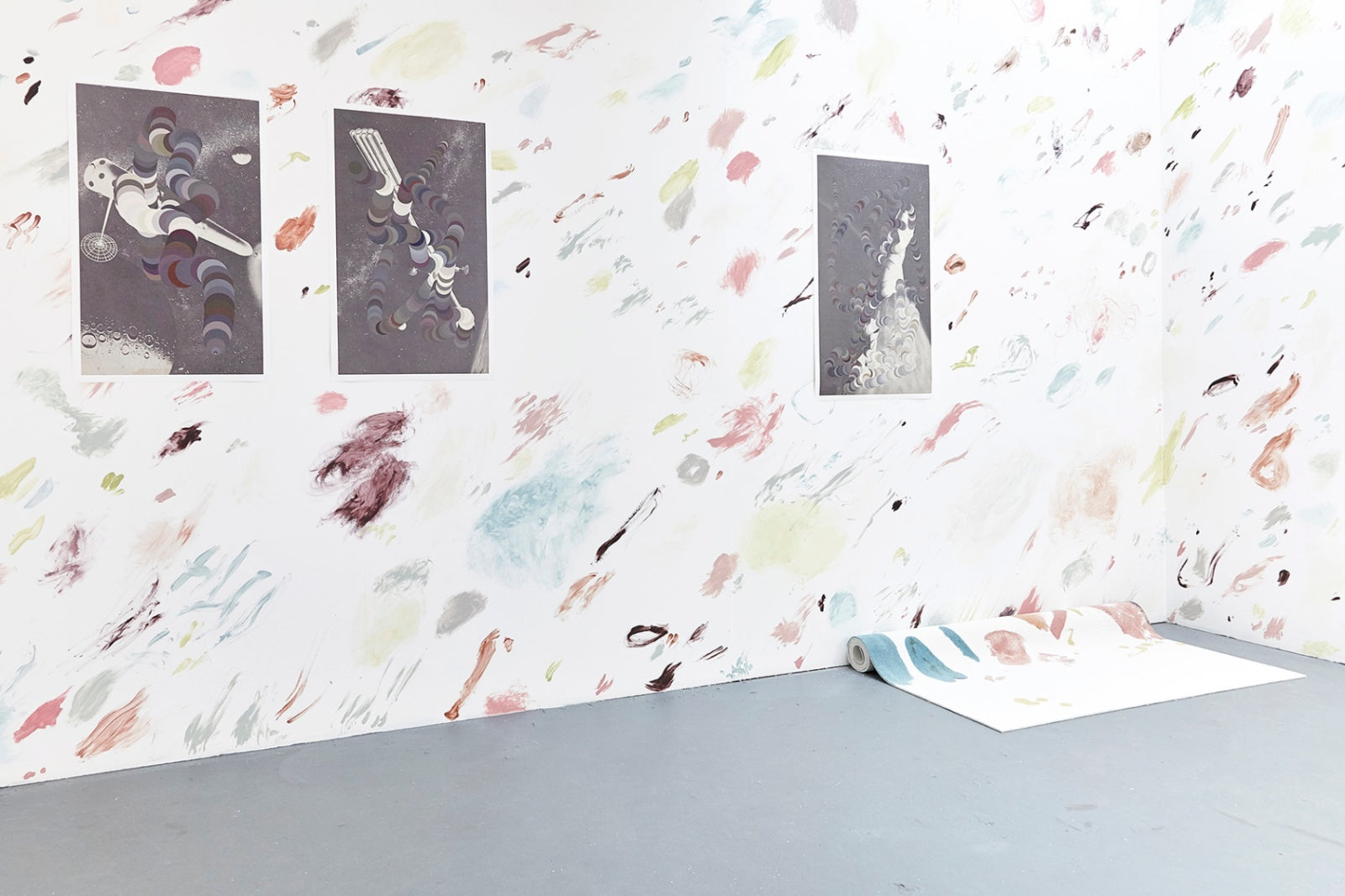 Wendy about the first collection of ARTiiG:
"For the ARTiig sweatshirt collection I was inspired by a series of artworks I did for a solo exhibition at New Studio in London — a space run by Poppy Bowers, curator at The Whitworth in Manchester UK. In my exhibition I investigated the impact of digital technology and how it effects the creation and sharing of images. I used found images and transformed them into digital abstractions covering the walls and floors of the space. The writhing shapes of computer codes and electronic disturbances were then choreographed by hand gestures; alluding to the intuitive mark-making of abstract expressionist painting. Running throughout all images in this series of work was the notion that the internet and smart technologies enable us to live within an expanding experience of time and place. 
I am interested in interpreting the digital realm as an irrepressible force, comparable to psychoanalyst Jacques Lacan's 'Lamella': the autonomous, shape-shifting matter of the libido. In Wendy's work Lacan's immortal Lamella becomes a metaphor for the internet and its generative process of new information."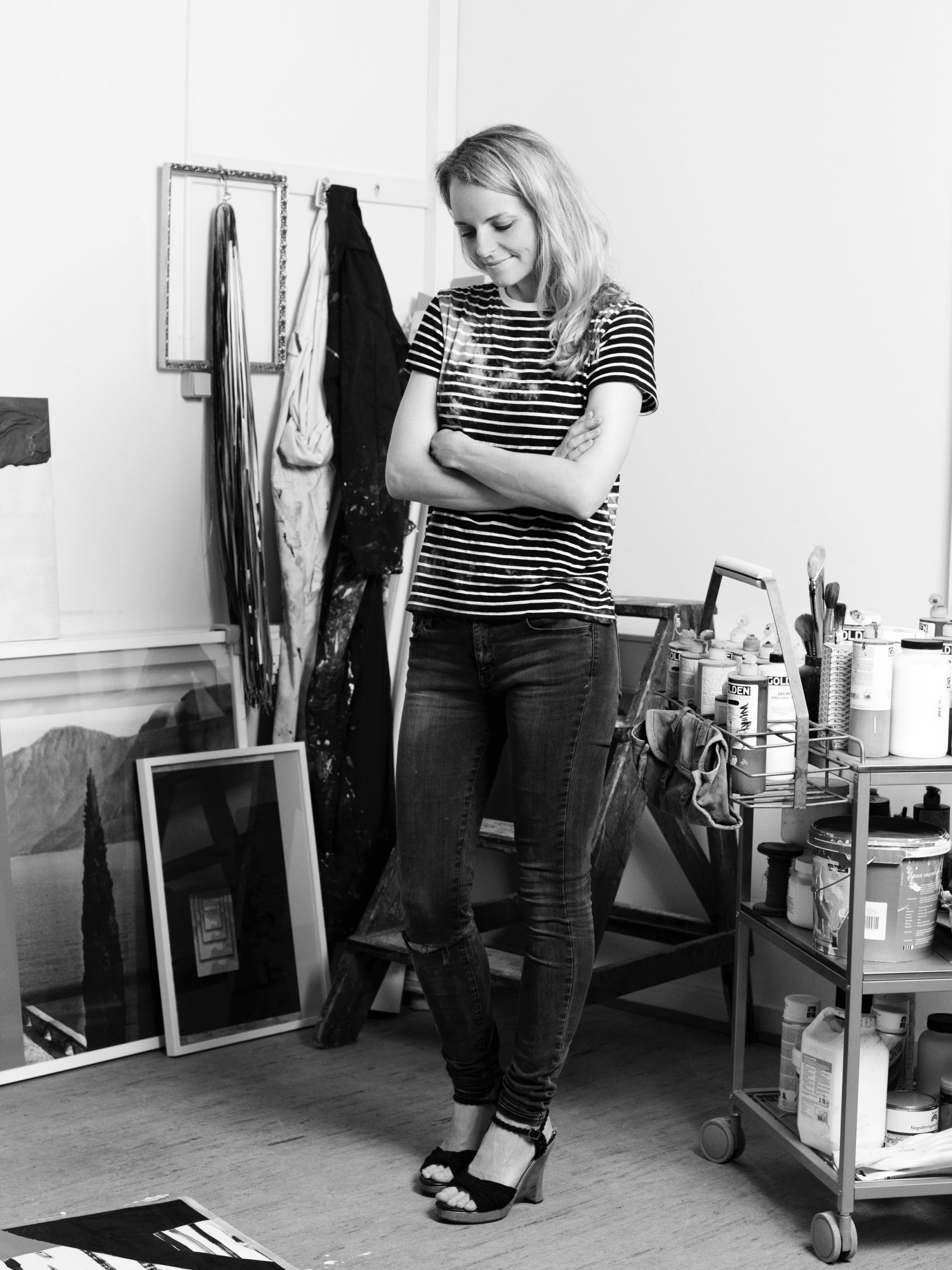 About the artist:

Wendy Plovmand (b.1975, Denmark) studied at The Royal Danish Academy of Arts, Schools of Architecture, Design and Conservation (1996-2001) before graduating from Central Saint Martins, London with an MFA in 2010. Solo exhibitions include The Image that Paints the Canvas, Gallery Materiá, Rome (2015). She was selected for the BDL Media Arts festival, MAXXI, Rome and has participated in group exhibitions at international venues including Den Frie Centre of Contemporary Art and Kunsthal Charlottenborg. Plovmand was a founding member of New Shelter Plan, an artist-run exhibition space in Copenhagen where she lives and works. 
Photography: Sofie Kalkcar